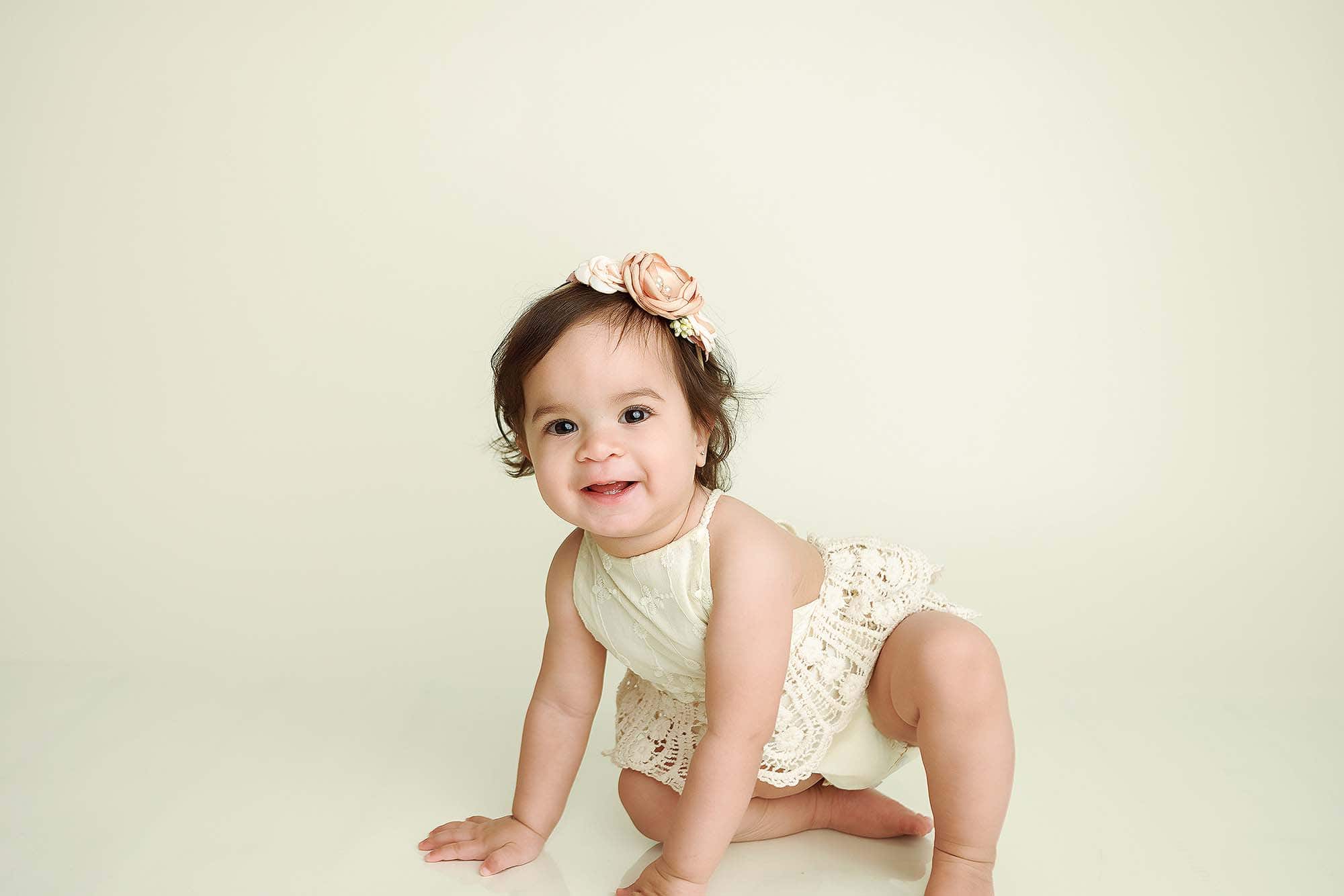 Milestone
New Hampshire Milestone Photography
Milestone portraits are so much fun! Your baby will grow leaps and bounds in their first year and develop their own unique little personality. Whether they are three months of age, sitting up all on their own, or celebrating their first birthday, a milestone session captures how amazing and adorable they are. Sessions at Danielle Bustamante Photography in Southern New Hampshire are fun and full of energy with your bundle of joy.
The Importance of Monthly Milestone Picture
Milestone photography captures the unforgettable moments in a child's life and creates memories that last a lifetime. A milestone photoshoot can capture moments such as a child's first steps, first tooth, first birthday, and many other special moments. Monthly milestone pictures allow parents to track their child's growth and development over time since their growth throughout the first year is so prominent.
The Benefits of Milestone Photoshoots
The benefits of milestone photography are numerous, including creating a visual record of a child's growth and development, allowing parents to look back on these special moments, and creating beautiful keepsakes for families to cherish for years to come. Additionally, milestone photography can serve as a great gift idea for grandparents, aunts, uncles, and friends who want to celebrate these special moments with the family.
Your Session
In your milestone session, we will capture all of the special moments and milestones in your child's life. Whether it's the first steps, first words, or first birthday, we will work together to create beautiful and memorable images that celebrate each milestone.
To ensure that your milestone session is unique to your baby, we will collaborate and brainstorm milestone photo ideas together. We can choose from a variety of props, outfits, and backdrops that are tailored to your child's personality to create memorable moments you and your family will cherish.
The Gallery
I take pride in capturing the essence of your child's personality and providing you with beautiful keepsakes that you can cherish for years to come. The images in the gallery will be a mix of different milestone photos designed to create a beautiful and unique collection of images that tell the story of your child's growth and development.