There is a lot to take in when it comes to having a baby. All the planning, prepping and learning can be a bit much. When looking to hire a newborn photographer, be sure to do your research and even try to get referrals. There are so many photographers out there who provide newborn photography services. Some more qualified than others, some more experienced than others. The most important factor is their training and focus on the safety of your baby. Posing and props when done correctly make for a beautiful portrait. In this post, I hope to provide a good overall idea of what to expect with a Newborn Session and how to prepare your baby the day of your session.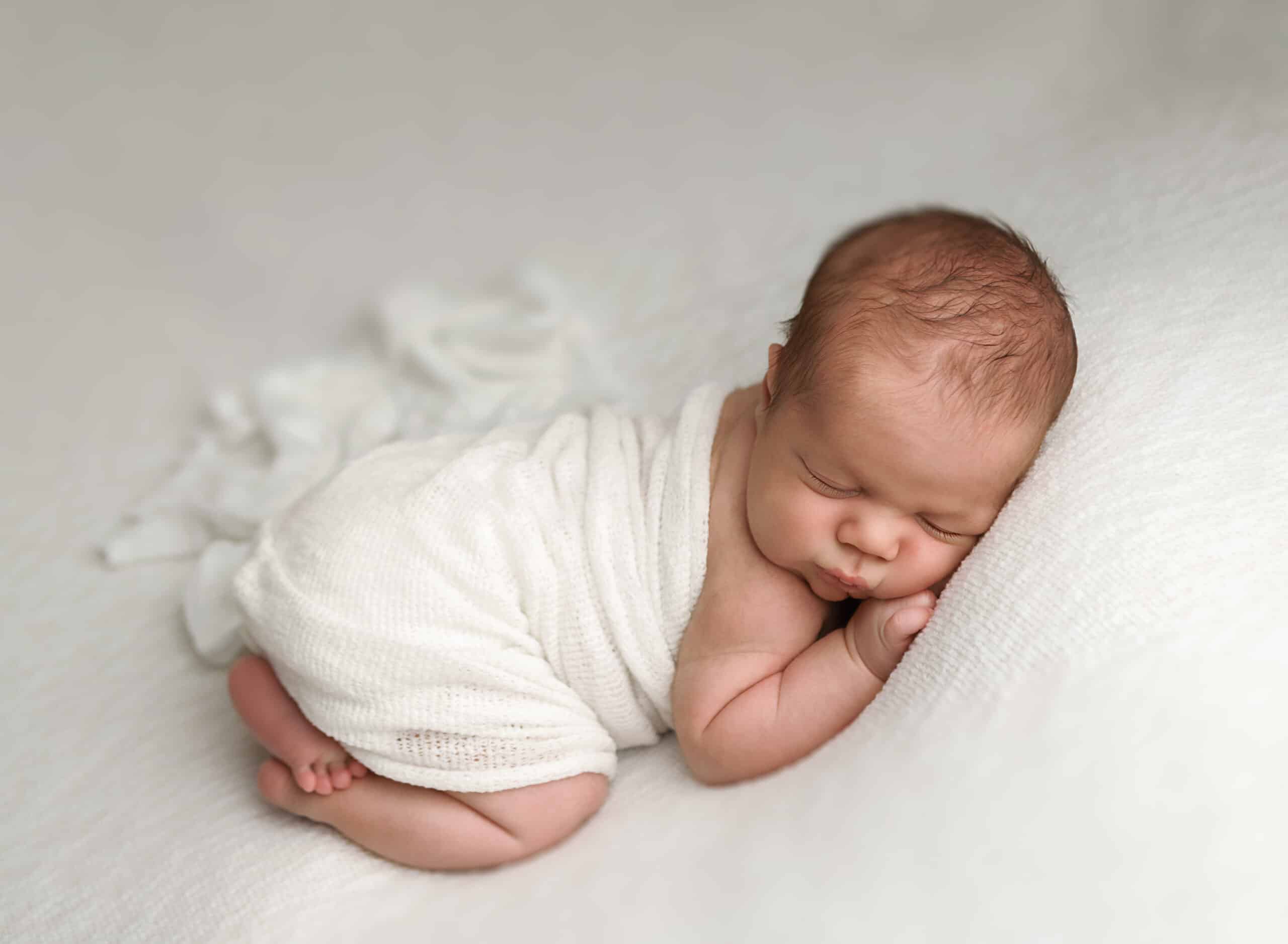 Professional or Not?
You want to be sure that the person you hire is a legit Professional Photographer and not someone who just recently picked up a camera and decided to call themselves a Photographer. It is wise to hire someone who has been formally trained as a photographer in areas of safety, business and lighting.
What am I paying for?
The session details and what you are paying for should be clear and referenced on your invoice and contract. Digital Files are sometimes included with the session fee or will be available to purchase separately. These are things you need to be sure you understand prior to the session day.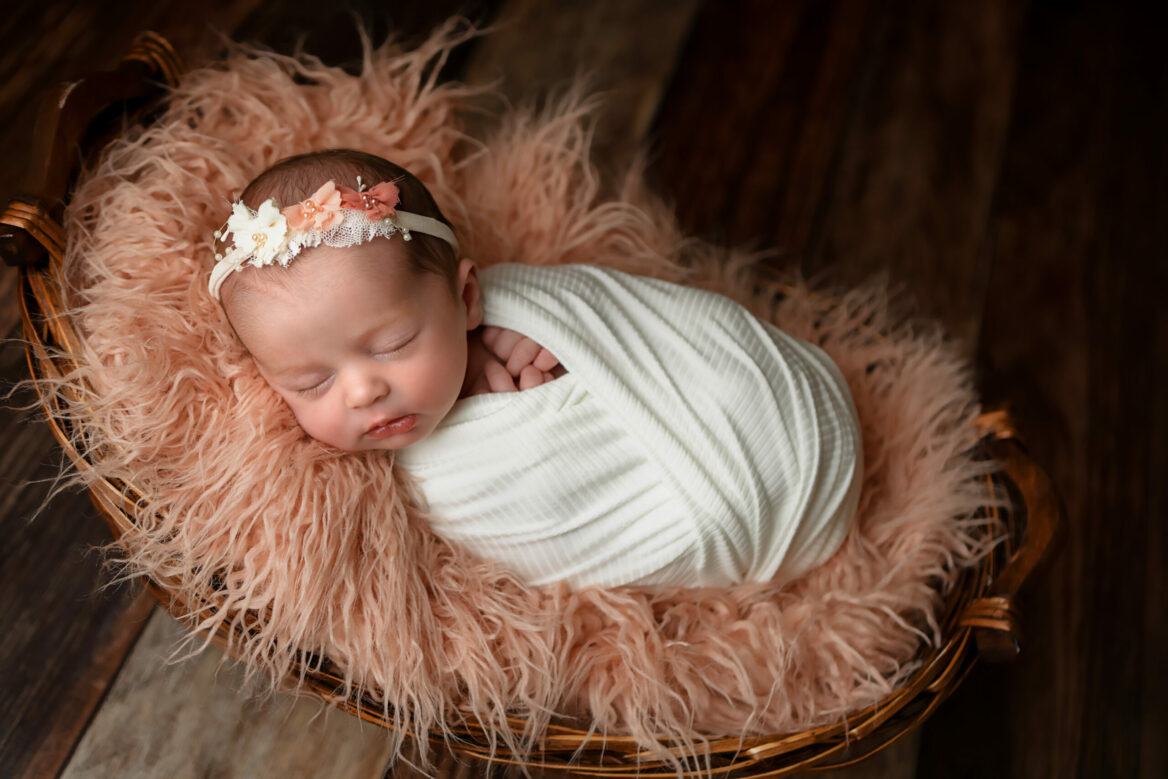 When should I book?
It's best to begin your search hiring a newborn photographer several months prior to baby's arrival. However, you can book a photographer right after baby has arrived. If you are reaching out prior to baby's arrival, most photographers will use your due date as a tentative session date and then change it once baby has arrived and an agreed-upon session date can be determined. Baby's tend to be more challenging to work with after they are two weeks of age. Sessions can take place anywhere from 5 days to 2 weeks of age. Once they have reached the two-week mark, they tend to take longer to settle into a deep sleep and they are more aware of their surroundings.
If your baby is being circumcised this can affect the date of your session as well. The session should take place prior to the procedure or 5-7 days after the procedure.
How should I prep baby?
If baby is not on a strict feeding schedule I would recommend giving baby a very good feeding prior to heading out for your session. This will give baby's tummy time to digest and settle after a good feeding, preventing spit up and hiccups during the session. Dress baby in a snap or button up sleeper that is easy to remove. I strongly advise that you do not dress baby in a onesie the day of your session.
What can I expect the session to be like?
Newborn sessions can take a significant amount of time. Depending on what you chose for a session it can take up to 3 hours. If your baby is bottle-fed I would strongly advise you to bring plenty of formula/breast milk. With baby being handled more than usual you can expect for more feedings than usual. The studio space will be very warm to keep baby comfortable throughout the session. A space heater pointed in baby's direction is an added source of comfort to soothe baby. White noise may be used to depending on how baby is responding to various methods of soothing. Once baby is calm and asleep we can begin taking pictures. Soothing baby into a deep sleep can take a very long time. Do not stress or feel frustrated if baby is not settling right into the session. Since baby can smell mom it's best to just sit back and relax. If baby is showing signs of hunger, it's best to stop and give baby the time that is needed to feed. Your baby will do what they do best…cry, eat, sleep, poop, pee and spit-up. Do not feel the need to apologize during the session for any reason when it comes to your baby. If siblings are taking part in the session it's best to allow them time to observe for a while prior to starting things off with family and sibling pics. There will be pictures taken of baby all wrapped up snug and tight as well as baby in various poses. It's best to choose a photographer based on their style. If you prefer a lot of busy props and outfits and you do not see these types of images repeated throughout their portfolio then it's best to hire someone who does work with a lot of props. I like to use the phrase, 'what you see is what you get' when it comes to booking a photographer. However, it is common practice these days where photographers have been known to use images taken while training in a workshop with a more established photographer. A way to see through this is to ask to view a recent session gallery.
What's Next?
Now that your session is a wrap you can then expect to view your images shortly after your session date. Depending on your approval, images from your session may be used on social media as a sneak peek and/or for promotional use.
Finished Products
You now have images of your baby at the most precious stage of their life. How you display and preserve these images is so very important. You want to purchase prints and finished products from a reputable professional lab that has quality control over their products and prints. There is a very noticeable difference in the quality of prints when comparing a professional lab to prints done at your local store or online deals.
I hope this guide is helpful when hiring a newborn photographer. Feel free to reach out with any questions.
I would love to connect with you…..